Guiness And Murphy
MURPHY and GUINESS 'Sleep soft dear friends for while I live you shall not die'
These lovely 'Boys' will remain in our hearts and memories forever and it has been a priviledge to have known and loved them.
Murphy and Guinness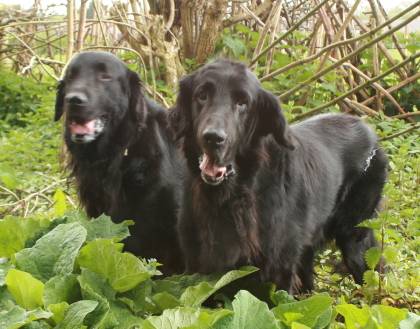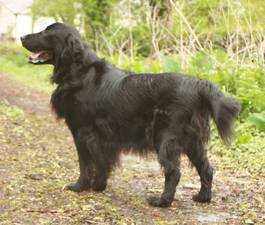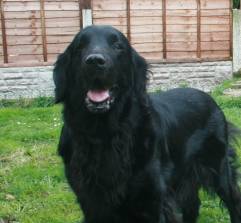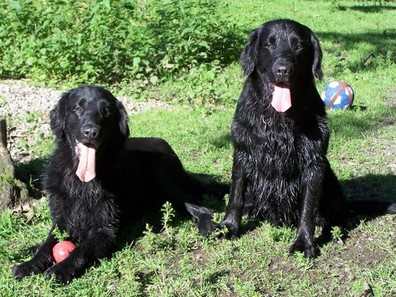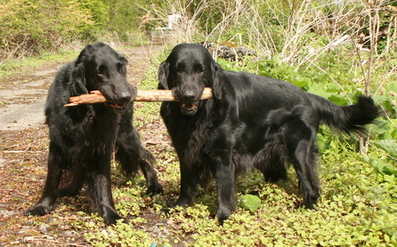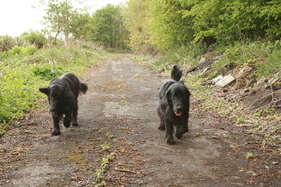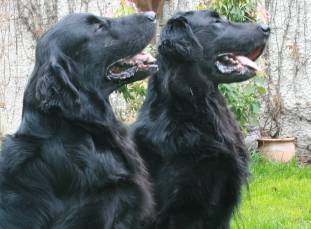 It is with great sadness that I have to tell you that on 2nd February we said goodbye to our lovely Guinness. He had reached the wonderful age of 14 only a month earlier. Both he and Murphy were very special to us and are missed more than I can say.
Although caring for the boys in their later years took up a great deal of time it was always a labour of love, Guinness particularly needed extra care because of his previous condition so, although things may be easier now, it is taking time to adjust and our house now feels very strange without them and Guinness's familiar woof.
Our sadness for their loss is lessened only by the thought that both Guinness and Murphy had long and happy lives knowing only what it was to be loved. We came to look upon them as our boys but it shouldn't be overlooked that they would also have been very special and much loved by their late owner, they were a credit to her.
Who could help loving such wonderful characters, their zest for life was irrepressible, their cheekiness unbelievable and their antics guaranteed to bring a smile to your face, such lovely well adjusted boys who typified the true character of all that is good and sought after in the breed.
They could be very demanding boys; attention was fairly high on their agenda and something they didn't expect to have to wait for. Guinness in particular could be less than accommodating when anything he considered to be of lesser importance interfered with his usual routine, he didn't mind making it plainly obvious that any disruption or changes to his norm had not gone unnoticed - hence the woof .
Murphy was a little less impatient but liked to keep track of us, opening doors was never a problem to Murphy so if he thought he'd been 'abandoned' he would come looking for me and made many an unceremonious SAS type entrance into the bathroom when all I was trying to do was have a quiet soak.
Murphy and Guinness probably got away with the proverbial blue murder, wrapped around their little fingers was the phrase I recall often being used but you couldn't be cross with them.
Although they spent what was a relatively short time in their lives with us we have lovely treasured memories of our handsome special boys, they are never far from our thoughts and will always be in our hearts. .
EVELYN
Extract from IFRR Magazine - Northern News Spring 2010
Read more on the The Boys Story here
©Independent Flatcoated Retriever Rehoming