Fundraising Items
Fundraising Items...... click here for New Order Form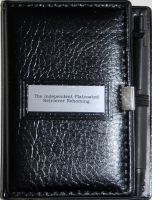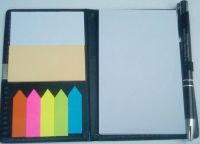 Code 201 - NIFTY NOTEPAD + PEN Blue 13cm x 9cm £6.00 now £4.95 inc. p&p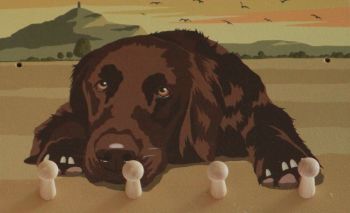 Code 202 - Pug and Puffin Liver Flatcoat - Key/Lead Holder - Sale Reduced to £5.50 + £2.99 postage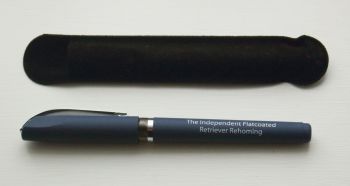 Code 203 - Gel Pen and Case £2.75 inc p&p

Code 204 - Flashlight Pen £3.70 inc p&p

Code 204 - Black Pen - with logo £2.70 inc p&p

Black Pen logo
Code 205 - Air Fresheners pack of 4 - Lime, Spice, Vanilla and Forest. £3.50 inc p&p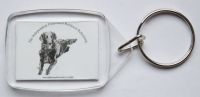 Code 206 - Key Fob with IFRR loga and picture of a flatcoat on reverse. £1.70 inc p&p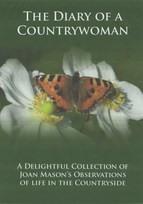 Code 207 - £5.25 inc p&p
Diary of a CountryWoman - a delightful book of Joan Mason's 'jottings' as she used to say, of life in the country. This book has been printed in memory of Joan Mason. It is a collection of her observations of the countryside which were featured in the IFRR Magazine and much loved by us all.A few illustrations have been added and it is hoped that it will be very much enjoyed.
Joan touched so many lives that the IFRR wanted to pay our tribute to such a wonderful lady.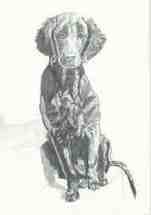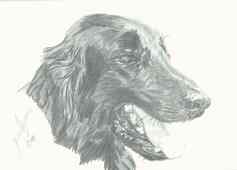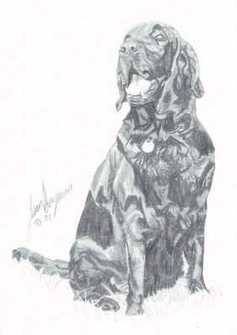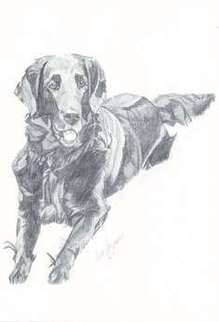 Cards - Jean Haymen's lovely Flatcoat Drawings - 6" x 4"
Code 208 £3.50 per pack of 6 inc p&p
Code 209 £6.50 per pack of 12 inc p&p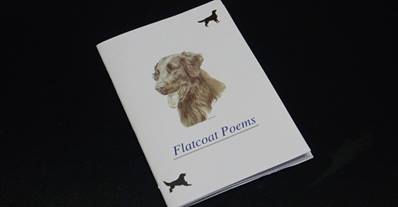 Code 210 Flatcoat Poems Vol 2 - brilliant little book of 'the doings' of flatcoats £3.25 includes post & packing