Companion Dog Show
STOKE BISHOP DOG TRAINING CLUB
COMPANION SHOW
The Stoke Bishop Dog Training Club held a Companion Show on behalf of the IFRR on Sunday 10th April.
The weather was exceptional, really warm especially for early April.
We were made to feel very welcome and it was nice to catch up with Jill and Hattie, also David and Elsa with Harry, two of our rehomed dogs.
We also met Ros and her two lovely Flatcoat boys George and Bertie.
Roger Millbank judged the pedigree classes and had a nice selection of dogs to go over.
Rodney Drinkwater judged the Novelty Classes and he also had a good selection of dogs. Both judges gave each dog time and I think everyone enjoyed the experience of 'being in the ring' even those that have never done it before.
As always the Novelty classes were great fun.
Guess who the Judge would have liked to have taken home? Yes you guessed HATTIE!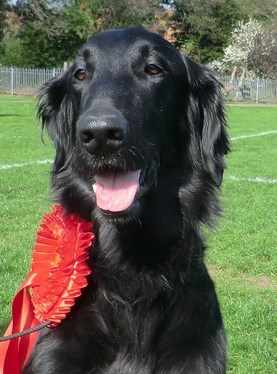 Hattie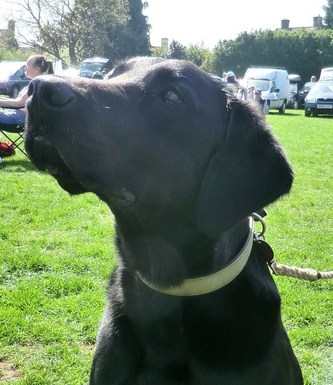 Harry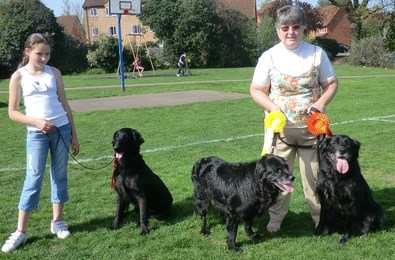 Hattie - Ben & Murphy
Ann's two boys Murphy and Ben also won a rosette each in the best rehomed class. They are both Black Retriever X's and also very well behaved boys. Ben is coming up to 14 and still looks really well.
On Behalf of us all at the IFRR a big THANK YOU to Stoke Bishop Dog Training Club for a lovely day.
Mary.