Pet Portraits
Jean Hayman - who you may already know through the beautiful drawings of Flatcoats that feature on this site is now taking commissions.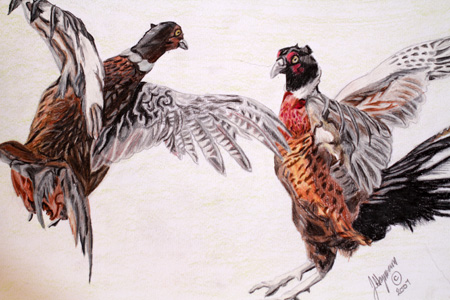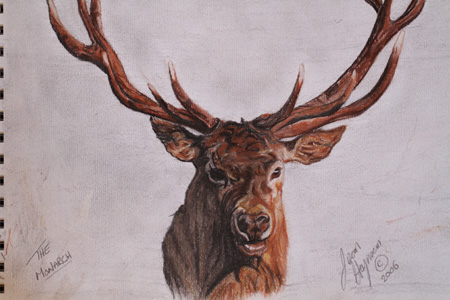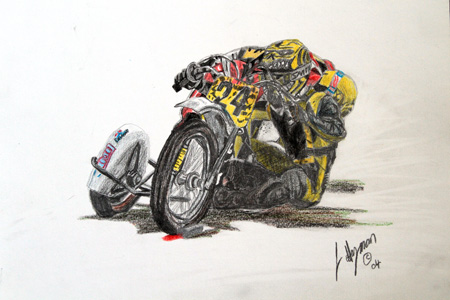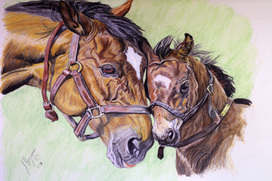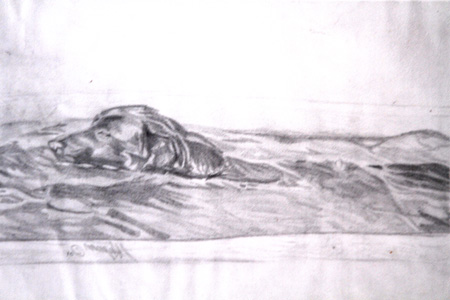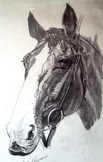 This is what her friend Glenis says about Jean.......
I first met Jean in 1986 when she purchased a puppy from me and we are still great friends today. It was not long after Jean had bought her puppy that I discovered she was a self-taught artist with a wonderful talent. She started drawing at a young age but it was not until she went to senior school that her art teacher encouraged her to draw more. Over the years Jean has done many drawings for me from photographs and you will all know the IFRR logo which was my flatcoat Polly aka Heronsflight Pan's Pattern and of course more recently the Rehoming Christmas Cards and Greetings Cards.
With a little encouragement from us at the rehoming Jean has decided to start her own business as
'Jean's Pet Portraits'
All Jean will require is a photograph from you of your dog or any other animal and she will produce either a pencil or pastel drawing. Fill in the order form with your requirements and post together with your deposit. (Deposit details on order form)
Pencil Drawings A4 £40.00 A3 £55.00 plus P&P £7.50
Pastel Drawings A4 £50.00 A3 £75.00 plus P&P £7.50
A4 (210mm x 297mm) A3 (297 x 420mm)
Time allowance for completion of commission
Pencil Drawing 1 Week + posting time
Pastel 1 Month + posting time
Enquiries [email protected]