Newsletter
OUR NEW NEWSLETTER IS NOW AVAILABLE ON SUBSCRIPTION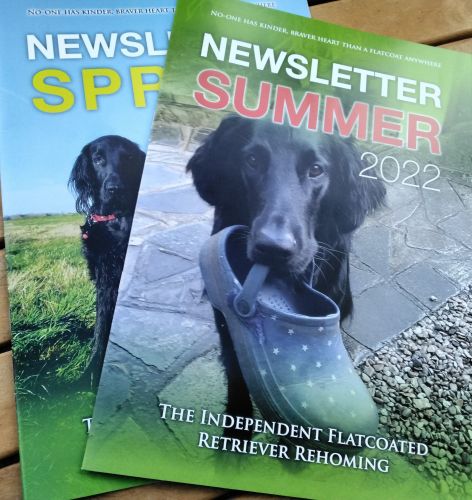 This lovely all colour newsletter records news of our rehomings and follows many of our rehomed dogs
Available on Subscription - £15.00 per annum for Postal Copy - £10.00 per annum for Email
You can download the Subscription form here.
We have very clever dogs as several write their own stories!
It will make you smile and sometimes will make you cry but we think you will enjoy reading it and hope that you may like to join in and send your own stories.
Pictures and stories of your dogs are always welcome and any items that you think would be of interest to our readers.
The Newsletter is issued in March, June, September and December. Subscriptions are due annually in January but you can 'join' at anytime.