Fundraising Items
Diary of a CountryWoman - a delightful book of Joan Mason's 'jottings' as she used to say, of life in the country.
This book has been printed in memory of Joan Mason. It is a collection of her observations of the countryside which were featured in the IFRR Magazine and much loved by us all.
A few illustrations have been added and it is hoped that it will be very much enjoyed.
Joan touched so many lives that the IFRR wanted to pay our tribute to such a wonderful lady.
£5.25 includes post & packing ORDER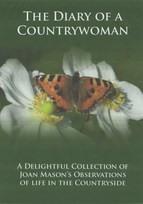 Cards - Jean Haymen's lovely Flatcoat Drawings - exclusive to IFRR 6 different designs
£3.50 per pack of 6 - £6.50 per pack of 12 includes post & packing ORDER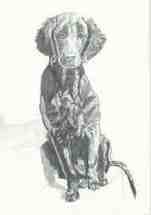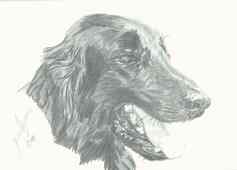 Flatcoat Poems Vol 2 - brilliant little book of 'the doings' of flatcoats and some great pictures.
£3.25 includes post & packing ORDER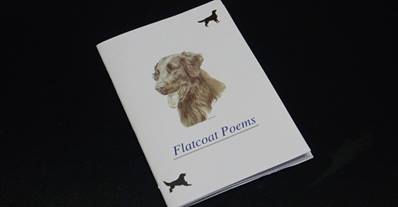 Click Here for Order Form